3 Doors Down / Daughtry VIP Contest!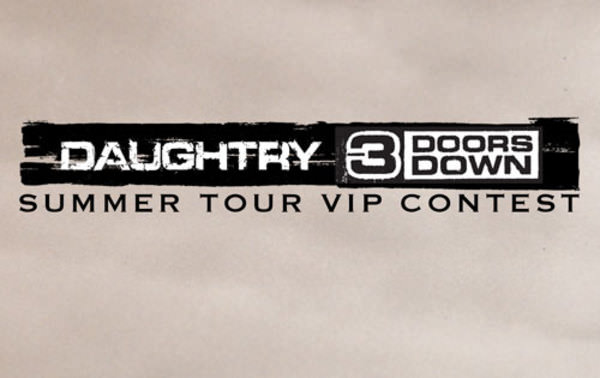 We are giving away a pair of VIP upgrades to every show our summer tour with Daughtry!
Step 1: Take a picture of your tickets!
Step 2: Submit through instagram using #3DDDaughtryVIP or submit your photo through Facebook by click HERE
The VIP experience includes a private soundcheck party, a meet and greet with members of both 3 Doors Down and Daughtry, exclusive merch and more!
Good luck!